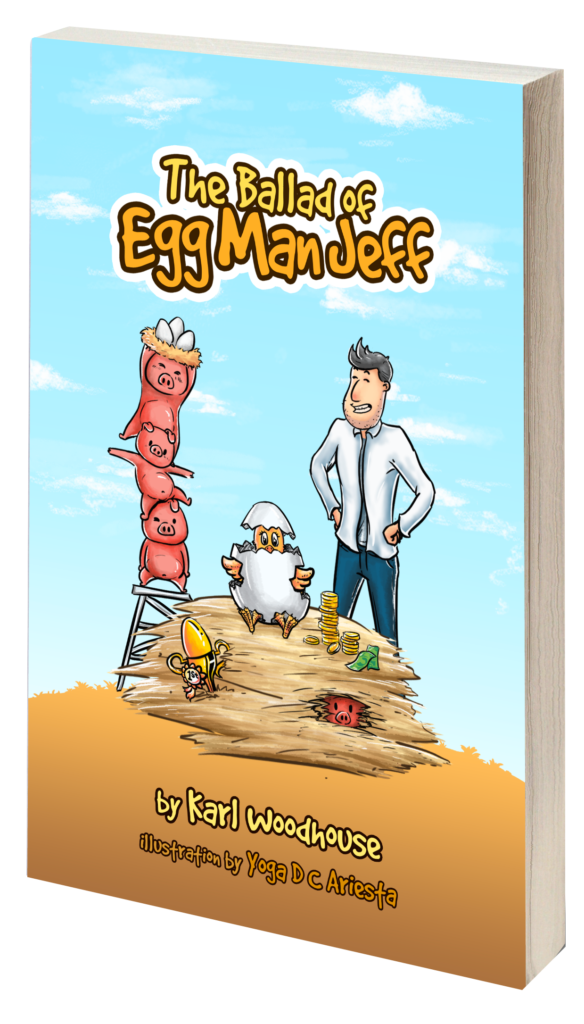 I'm really excited to let you know that my new book, The Ballad of Egg Man Jeff, has been released. This time it's a long poem telling the story of how Jeffry Jefferson formed a partnership with an egg which they built into a thriving business.
The illustrations are once again by Yoga D C Ariesta, and I think he has done an amazing job. I love the way he transform my ideas into such wonderful characters. I've got a few more ideas for stories in the same series so you'll get to see more of his work soon.
I have decided that I'm going to give away digital copies of this book for free to those of you who would like to join my Reader Group. If you want to grab a free copy you can join up here. 
If you don't want the free digital download, you can buy a print version of the book if you would prefer at Amazon.com or Amazon.co.uk.
I'm beginning to love this writing lark. I doubt if I'll ever be able to make a living out of it and quit my day job, but I do find it really relaxing. Conversely, I also find it really exciting when I have a new idea or I find a rhyme that I like. I also love it when kids read my work. They are who I'm writing for and if they enjoy it it makes me happy too.
Take care and have an amazing day
Karl